GO WFO! Click the Play button below. (02:56:01)
Fourth of July Spectacular with Blake Alexander [42:20], Al Segrini [1:04:40], Jim Campbell [2:00:30], and Johnny DiBartolomeo [2:25:15]. NHRA's Alan Reinhart and host Joe Castello get ready to celebrate the 4th of July!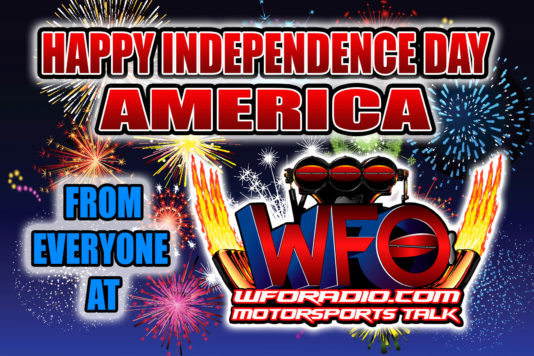 Subscribe to WFO Radio on iTunes or download the free WFO Radio iPhone or Android App for exclusive interviews, Champions, and NHRA News.